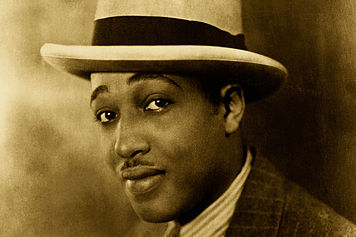 Famous Americans
Edward K."Duke" Ellington
1899-1974
Summary
...
Video
...
Color Page
...
Pictures
...
Netlinks
... Timeline ...
Biography
... Projects
Duke Ellington began playing the piano when he was seven years old.
He became a pianist, a band leader and a composer.
Duke Ellington moved to New York City.
He played his music in many clubs and halls.
Duke Ellington wrote Jazz songs and symphonies.
He shared his music with the world.
Duke Ellington was recognized in his lifetime as one of the greatest jazz composers and performers.
---
Netlinks for Duke Ellington
---
Page created July 3, 2003. Anne Pemberton. Updated Mon, Feb 6, 2012. AP.